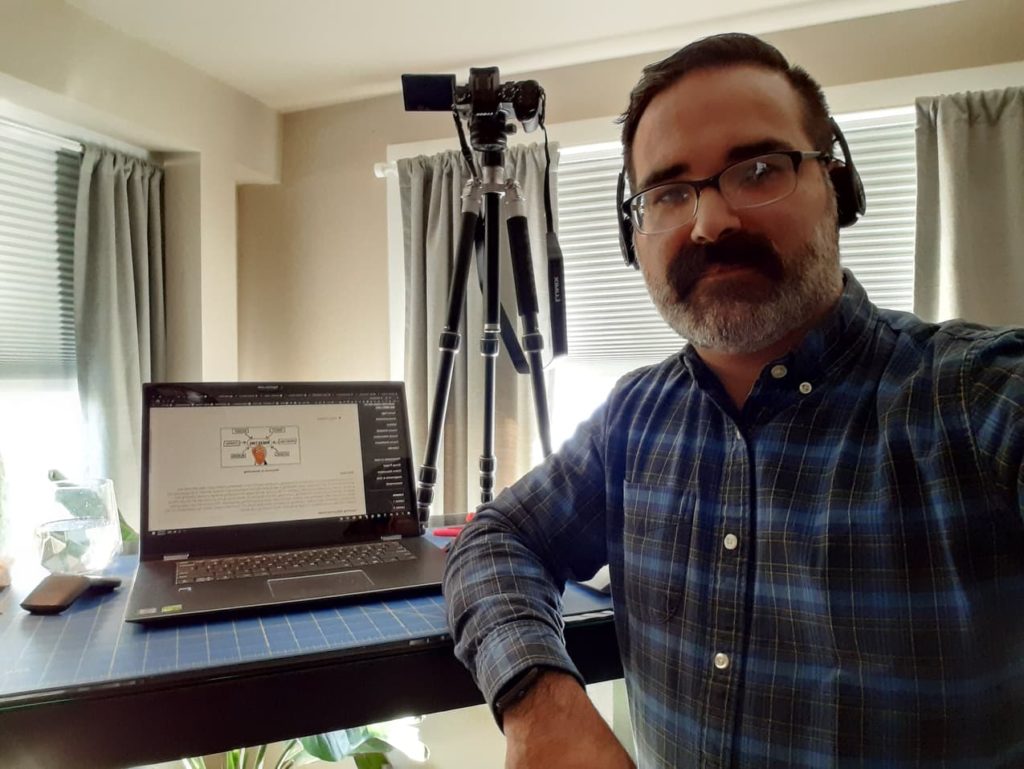 Hola! Hello!
Thanks for visiting. You are probably checking out my website because you would like to see my work or you would like to hire me. Both are welcome. Feel free to roam around. Do not hesitate to reach out at any time.
Experience
Outreach Associate – Goodbye Graffiti USA
Responsible for generating new business, maintaining existing clients, and developing methods of communications outreach for B2B services. Achieved and exceeded sales quotes by 150 percent over previous year sales.
Seattle, WA
09/2020 – 09/2021
Teaching Assistant / Tutor – Seattle Central College
Assisted instructors with lecture preparation and technical demonstrations. Review and comment on assignments, according to rubrics. Provide students with ongoing tutoring and support in person and remotely.
Seattle, WA
01/2017 – 07/ 2020
Design / Management & Website Manager – Seattle Collegian
Developed multiple template web layouts and logo designs for online publication. Managed team of three developers. Facilitated meetings, support, and tasks. Provided testing, training, and ongoing support to ensure proper functional site behavior. Hired as Web Manager to maintain the website, social media platforms, and ongoing employee training.
Seattle, WA
10/2017 – 10/2020
Designer / Project Manager –Seattle Central IT Programs
Proposed and designed an education institutional web site. Managed web team of five. Ensured punctual deliverables. Maintained ongoing communications with the client and organized weekly pair coding sessions. Determined expectations and facilitated priorities accordingly.
Seattle, WA
10/2017 – 10/2018
Communication Coordinator – PTK – Alpha Chi Zeta
Managed social media platforms, redesigned website, created print designs and marketing materials. Developed a committee of twelve to promote and facilitate ongoing student engagement across the college. Increased social media following by 25%.
Seattle, WA
09/2017 – 06/2018
Education
BA, Communications
Everett Campus – Jan 2019 thru Dec 2021
AS, Information Technology
Seattle Campus – Jan 2017 thru Jan 2020
AA, Arts
Downtown Campus – Aug 1997 thru Dec 2013
Certifications
Paralegal Studies
Seattle Campus – 2014
Grant Writing Fundamentals
Seattle Campus – 2015
Committees
Food Pantry – 2017 to 2019
Tech Fee – 2017-18
Tenure – 2017-18
Herban Garden – 2017
ASC Council Comms – 2018
PTK – ACZ Comms – 2018
Skills
Google Suite
Microsoft Office
Adobe Suite
WordPress
Logo Design
HTML, CSS, JavaScript, PHP
Social Media
Content Creation
Analytics
Layout Design
Communications
Organized
Flexible
Creative
Team Worker
Awards
Goodwill Industries Grant Award 2015
Commitment Scholarship 2017
PTK Transfer Scholarship 2018
Academic Scholarship 2018
I believe in beautiful!
Thanks for coming by. Before and after are consequential. Sometimes, we spend too much time on what occurred before. Other times, we focus on the consequences after. Whatever came early, during, or after any experience has led us here. No matter the case, the journey is always beautiful!